Student Services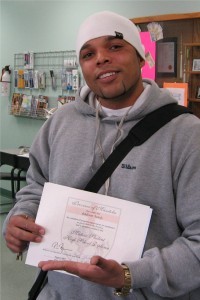 Course Registration:
Call ahead to check our hours. Registration involves meeting with a registrar and discussing your previous education, when you last attended school, and what your plans are for the future. You will also write assessments for mathematics and English.
Transfer of Credits:
Learners wishing to transfer credits from other institutions must provide Adult Education Centres (AEC) with a transcript of marks. Learners wishing to graduate in June should have transcripts to the administration office no later than January 15th. Receipt of transcripts after this date could result in a delay of the learner's graduation date.
Additional Help and Support:
Learners who experience difficulty in their courses can receive extra help from their classroom teacher or from our English and math/science tutors.
Education Planning:
Learners can ask for and receive assistance in developing and formalizing their future educational plans. Assistance is provided in identifying resources, and post-secondary programs.
Employment Opportunities Postings:
Employment opportunities within the North End and surrounding communities are regularly posted.
Program Referrals:
Adult Education Centres maintains a database of programs that exist within the City of Winnipeg. We make regular referrals to these programs.
Independent Study Programs:
Learners attending Adult Education Centres may elect to do a Distance Education course should the course not be offered at AEC, or if it is difficult to schedule. Arrangements to take these courses can be made at the administration office.
Recognition of Prior Learning (RPL):
Learners coming to our program who are able to show that they have prior learning (such as volunteer or work experience or credit from other institutions) that will meet the outcomes of a high school course(s), are able to apply for a prior learning credit. The evaluation and eventual granting of the credit is done through the administration office. Learners wishing to take advantage of this option can make arrangements for an assessment through the administration office.